Main content starts here, tab to start navigating
FAQ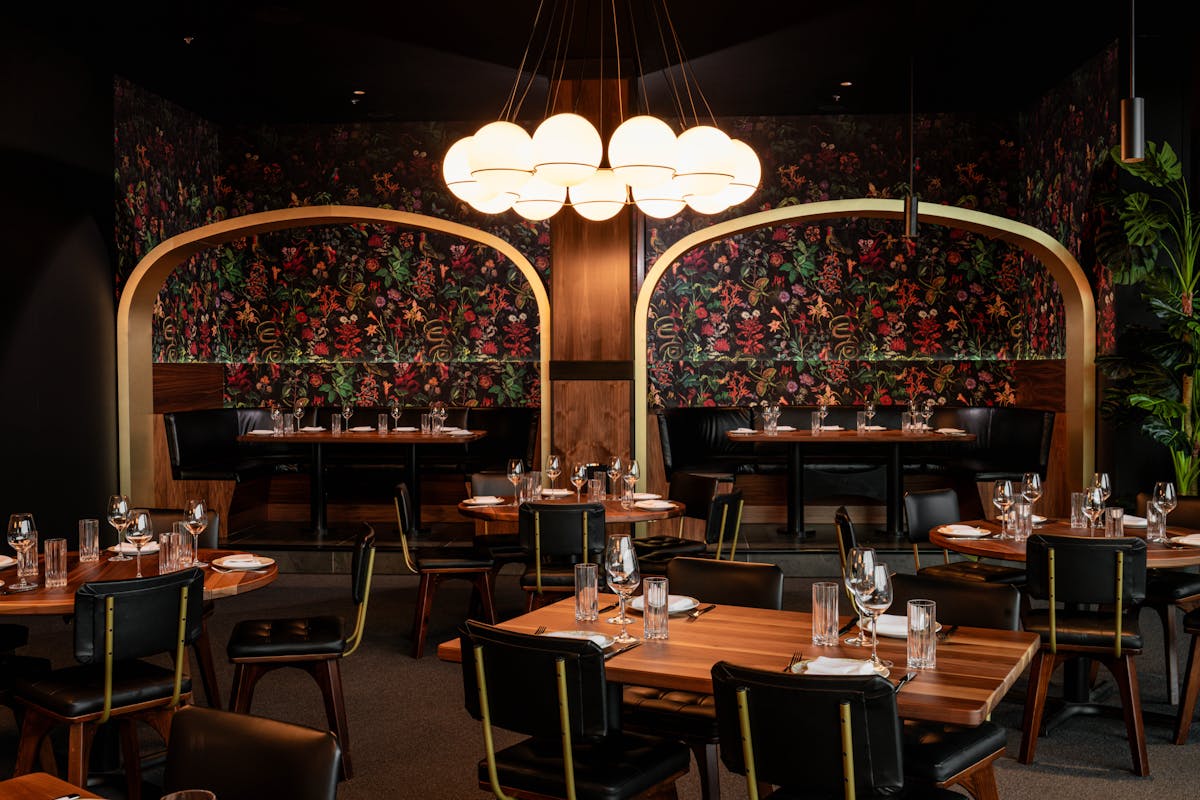 DO YOU OFFER PARKING?
Yes, we offer numerous convenient parking options!
VALET:
$5 During Lunch
$15 During Dinner
SELF-PARKING GARAGE:
Located underneath Harper's.
WHAT IS YOUR DRESS CODE?
As an upscale establishment, we ask guests to adhere to a "smart casual" dress code. Entrance to Harper's is at the sole discretion of management. We reserve the right to refuse service to patrons who are inappropriately dressed or under the influence.
WHAT IS HARPER'S?
Harper's is an experiential steakhouse that merges energy with a globally inspired culinary program.
DO YOU OFFER A HAPPY HOUR?
We do not currently offer Happy Hour.
WHAT ARE YOUR HOLIDAY HOURS?
Thanksgiving: 12pm - 8pm
Christmas Eve: 3pm - 8pm
Christmas Day: Closed
New Years Eve: 4pm - 1am
New Years Day: 11am - 10pm
DO I NEED A RESERVATION?
Reservations are strongly encouraged. The bar is first come, first serve and open to walk-ins (depending on capacity).
As part of our commitment to providing the finest and most personalized service, we have a reservation policy that requires a credit card to secure bookings. This measure is aimed at ensuring that all our guests have the opportunity to enjoy the Harper's experience, and it allows us to plan accordingly to deliver an unparalleled evening.
For any guests that wish to bring in a cake from an outside bakery, we charge a $25 cake cutting fee.
For any guests that wish to bring in their own wine, we charge a $30 corkage fee for wine that is not featured on our wine list and a $40 corkage fee for wine that is featured on our wine list.
HOW DO I BOOK A LARGE PARTY?
If you would like to schedule a large party, click here and we would be more than happy to personalize your experience. Please include party size, date of your event & any personalized menus you may need.
Large Dining & Private Event Request
WHAT IS THE CANCELLATION POLICY?
We ask that any cancellations be made no less than 24 hours prior to your reservation. No shows or late cancellations will be subject to a $25 fee per guest that may be charged to the credit card on file.
If you cannot fulfill your reservation, please call and let us know.
We allow a 10-minute grace period, after which your seating may not be guaranteed, so it's best to arrive a little early.
IS HARPER'S KID-FRIENDLY?
Harper's provides the ambiance of a bar with the intimacy of fine dining. In order to ensure an elevated experience for all our guests, we strongly discourage children under the age of 12 and do not offer a kid's menu.
FIRST TIME GUEST? A FEW TIPS:
As a friendly reminder, we've allotted two hours for your experience and ask that you please arrive 10 minutes early.
If you need to cancel, please do so at least 24 hours prior to your reservation.
We are here to make your experience unforgettable, so don't hesitate to let us know if it's a special event such as a birthday or anniversary.
We would like to express our sincere gratitude for considering Harper's for your next reservation. Our team eagerly anticipates your visit and is prepared to deliver an exceptional dining experience befitting your taste.